Hello! We are Xuxa.
Atelier of stuff.
The Drowned Bottle Openers
V2C Dry Gin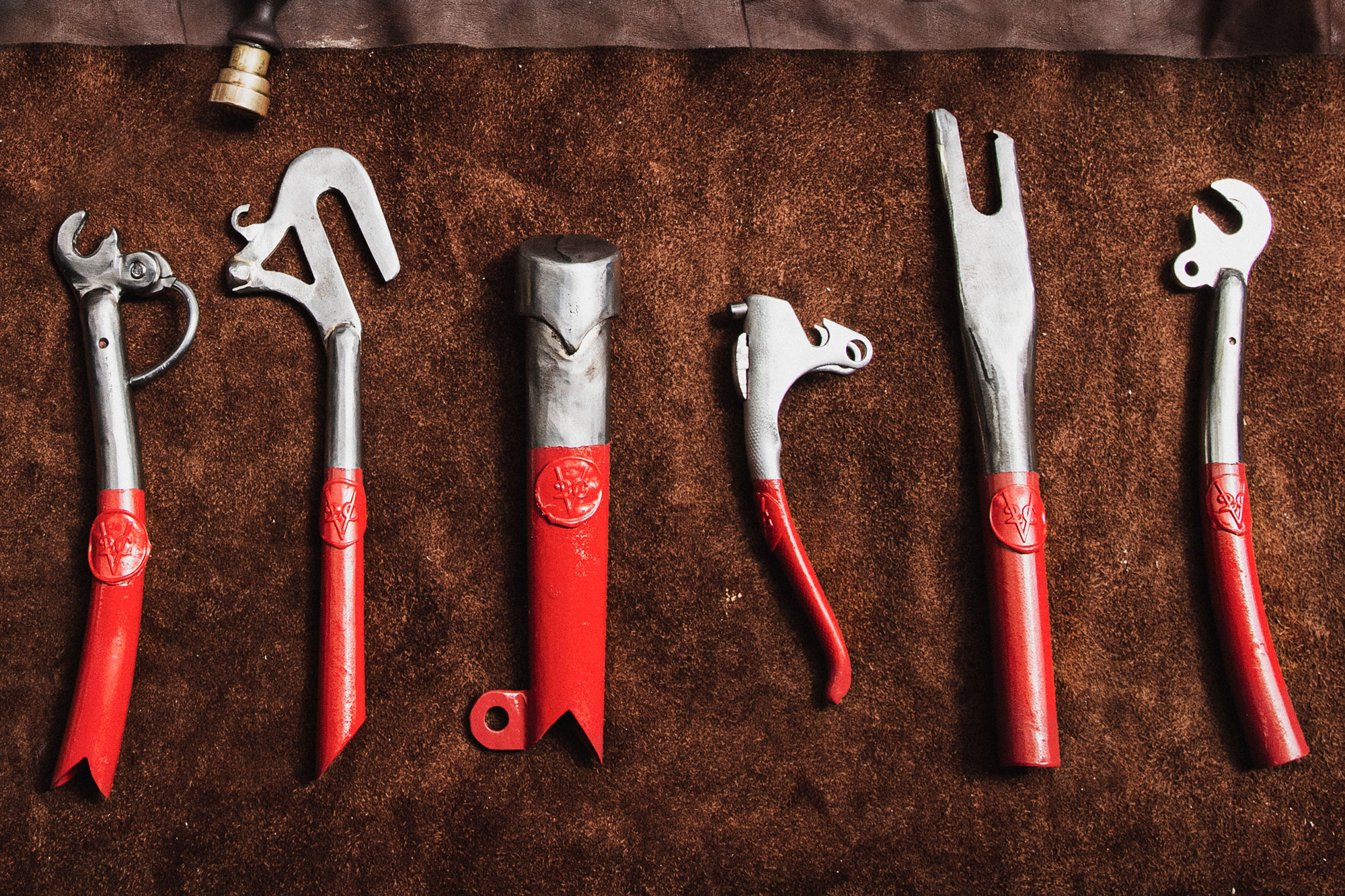 Amsterdam is known for its bicycles. With over 800 km of bike lanes and more bikes than inhabitants, bikes are the city's most prominent means of transport. However, there's also a big downside: each year almost 15 thousand of these bikes end up in canals. V2C, the Amsterdam gin brand, and creative agency SuperHeroes have come up with the idea to pay homage to the city and give these drowned bikes a second life. Introducing:
The Drowned Bottle Openers
.
A collection of bottle openers made from different parts of bikes dredged from the canals of Amsterdam.
http://www.v2cgin.com/bottle-opener
The Strongest Hospital Gowns
Panenka/We are Xuxa
We've partnered with Panenka, a well known Spanish football magazine, to turn football shirts into hospital gowns for children. We've done it because we know that when you're wearing your favourite team jersey, you suddenly become braver and stronger. And that's exactly what these kids need to beat their stronger rival: illness.
This project has just started and we've already donated shirts to hospitals in Madrid. We are now talking to football players, and clubs, who are interested in collaborating with the project.
Join us at
lasbatasmasfuertes.com

https://twitter.com/RevistaPanenka/status/1128215342474518529
Project by:
Irene Labat, Diego Lauton and Fede Botella
and film production by Javier Hernandez (
https://www.youtube.com/user/vhenderTriR4R
)
The Sound of Glory
Ford Mustang
A special accelerator pedal capable of turning any car into a Ford Mustang, by reproducing its most iconic feature: the sound.

The Sound Of Glory is an identical reproduction of the Mustang´s accelerator pedal that can be synchronized via FM dial with any car audio system. It works with an antenna and a sensor pressure, so every time you step on it, the pedal sends the information to your car's audio system that automatically reproduces the iconic sound of the new Mustang.

Intended to reach an exclusive target, this simple mail delivered the adrenaline of accelerating an amazing car like the New Ford Mustang.