Plastic. It's back!
Greenpeace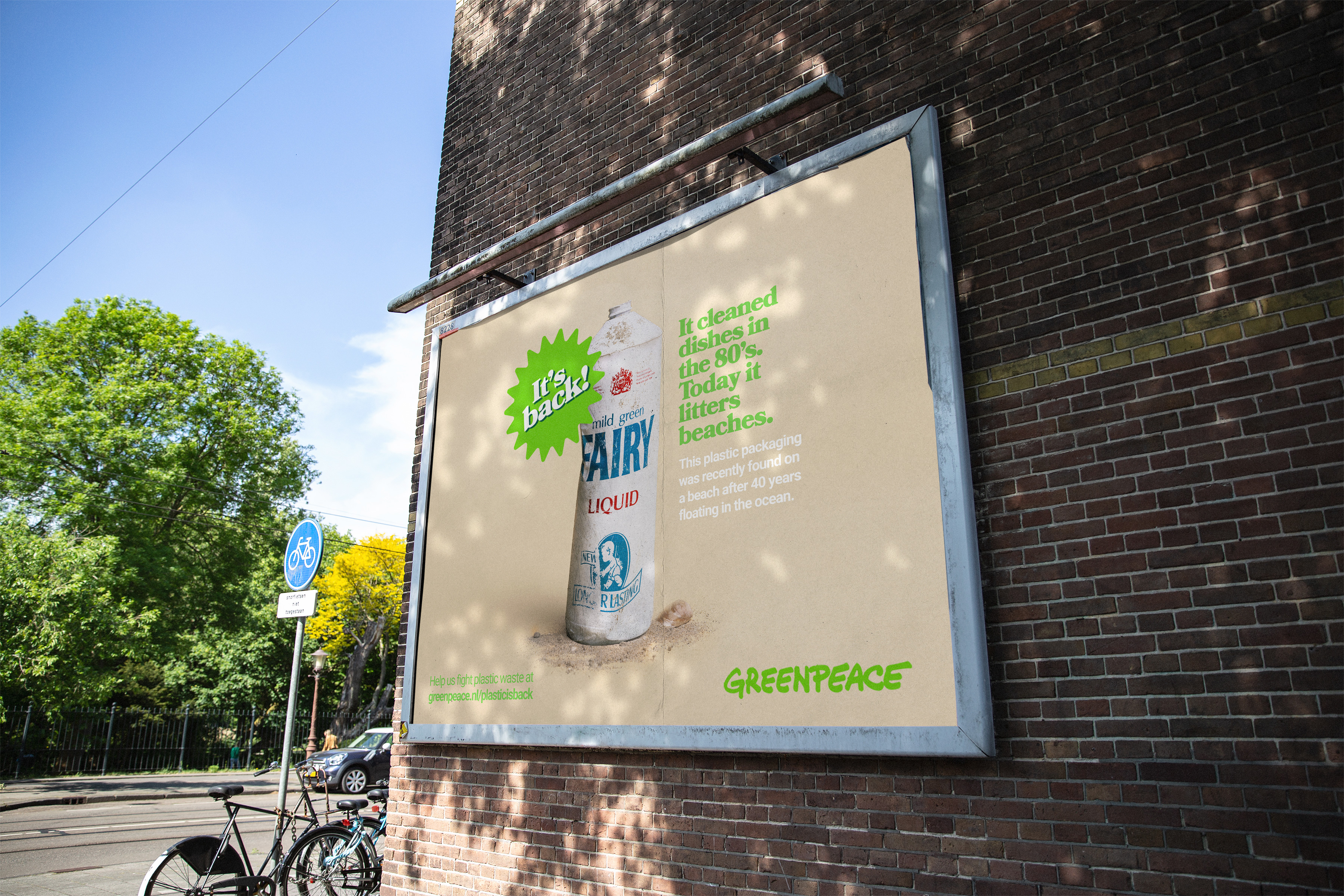 Storms have been washing up plastic packaging of products thrown away 40, 50, and even 60 years ago.
Thousands of plastic packages that haven't been around for decades are making a comeback to our beaches.
To show people that plastic just doesn't go away, we decided to create a relaunch campaign for the plastic packages of long-gone products, includind social media posts, OOH and even a pop-up store where people could donate instead of buying these products.
Greenpeace presents: Plastic. It's back!
You can donate here to fight plastic pollution:
https://
www.greenpeace.org/nl/acties/plastic-is-back/